I was able to explore beautiful Guadalajara in Jalisco, Mexico at the end of 2019. Aside from eating amazing food and enjoying some of the best architecture I've ever seen, one of my favorite things was meeting designers (and all-around cool guys) Juan Pablo and Ruben. Their home is tucked away in a quiet lot that's lined with apartments, but it clearly stood out with the bright yellow door.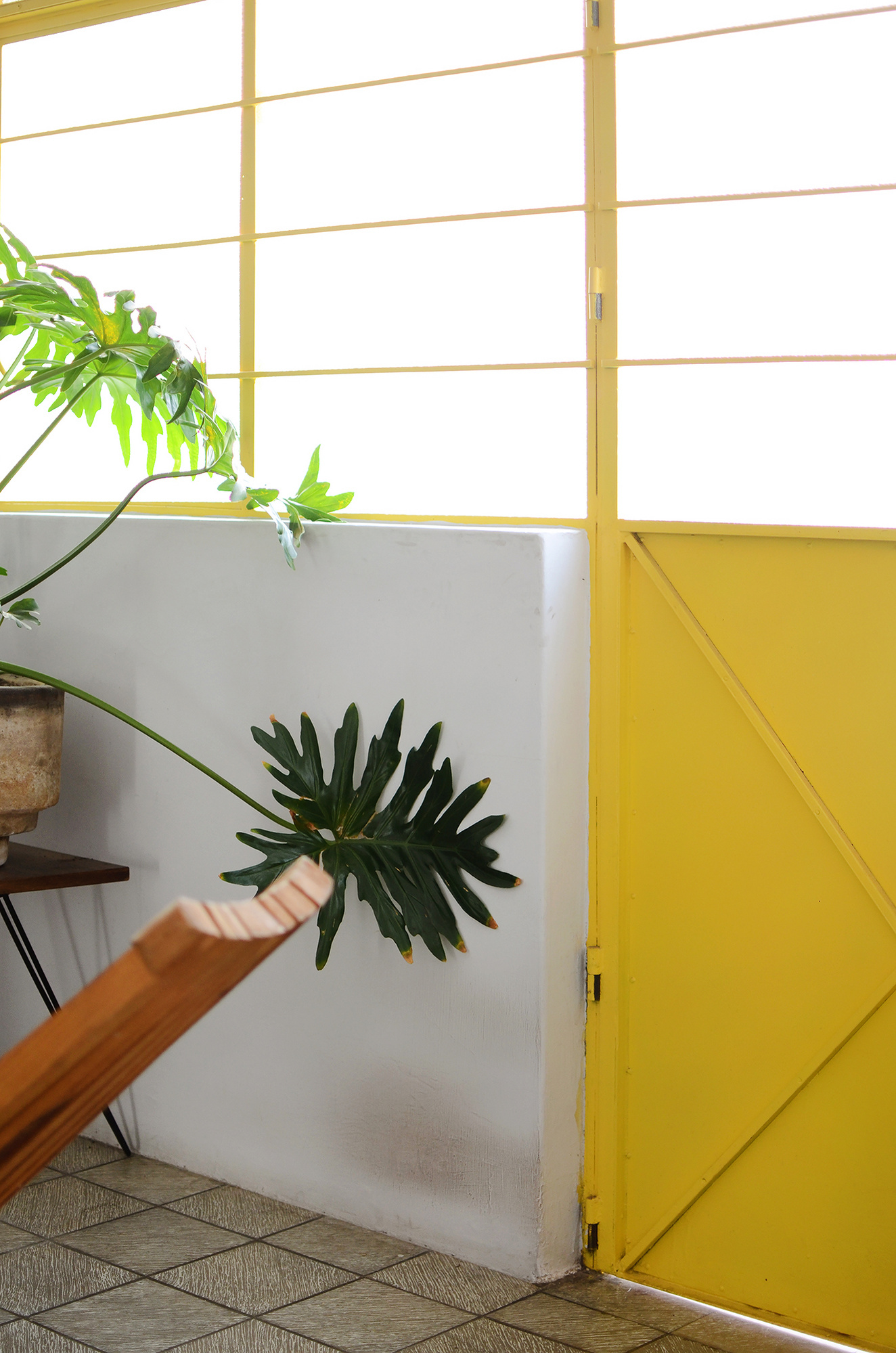 Juan Pablo and Ruben are the designers behind Estudio Toribia, focusing on interior and product design. When they moved in, the home wasn't as open and colorful as it is today. They wanted to improve natural light and airflow, make the space look and feel bigger, and maintain a '70s vibe.
The end result is a space that is bright, airy, and perfect for entertaining. My favorite thing about their home is how it's very much inspired by Mexico, bright colors, and textures. Every spot featured beautiful ceramics or prints from Mexico's most talented designers. And those big plants in the living room? I mean…come on!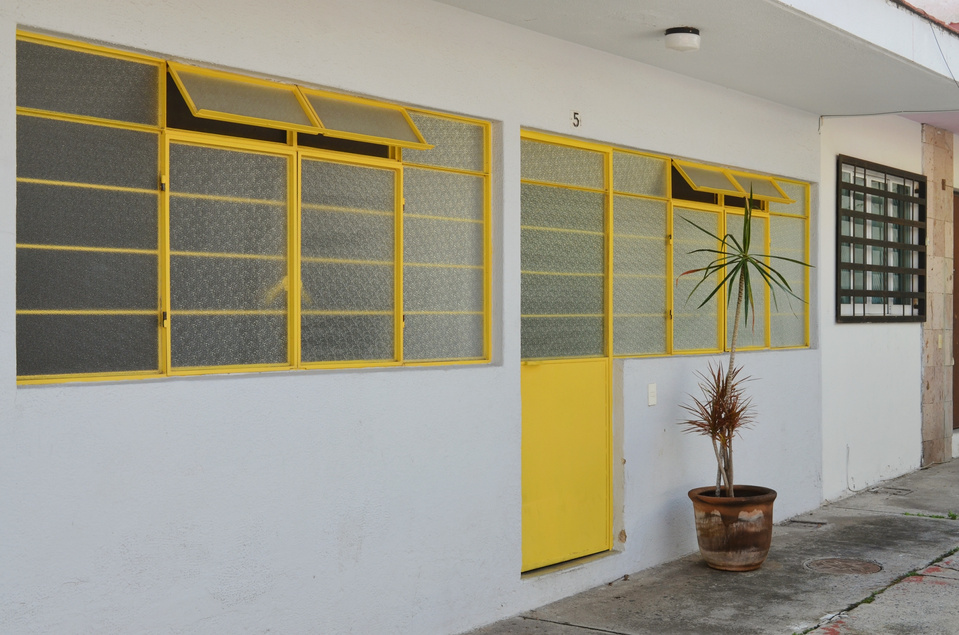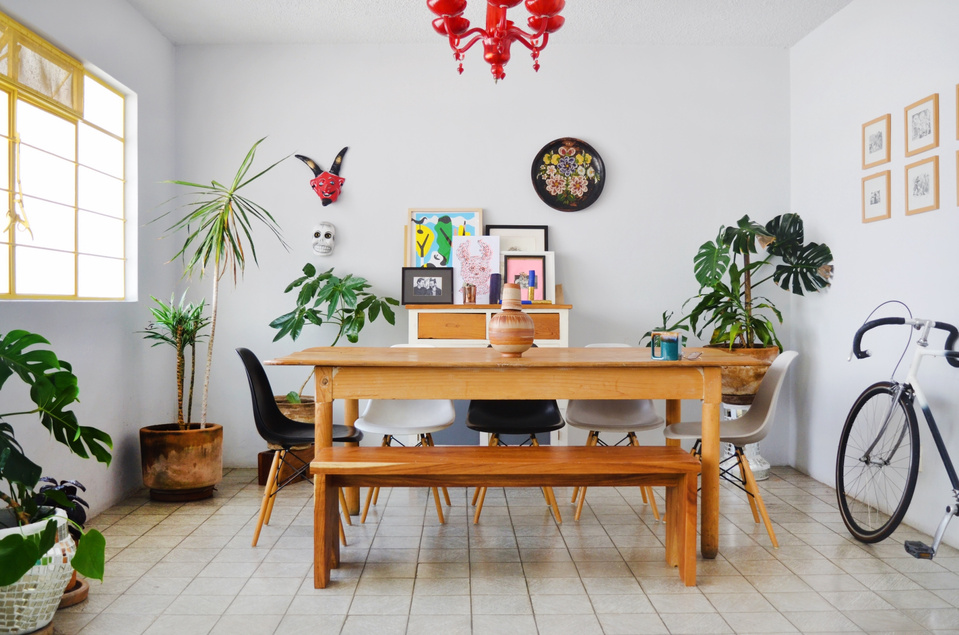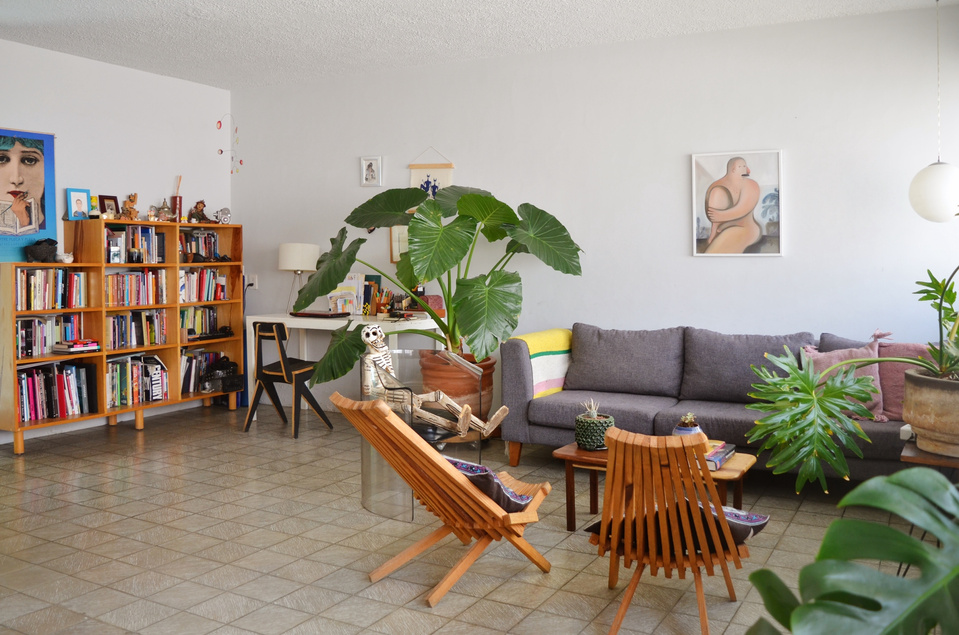 All of the photos I took of their home are published on Apartment Therapy.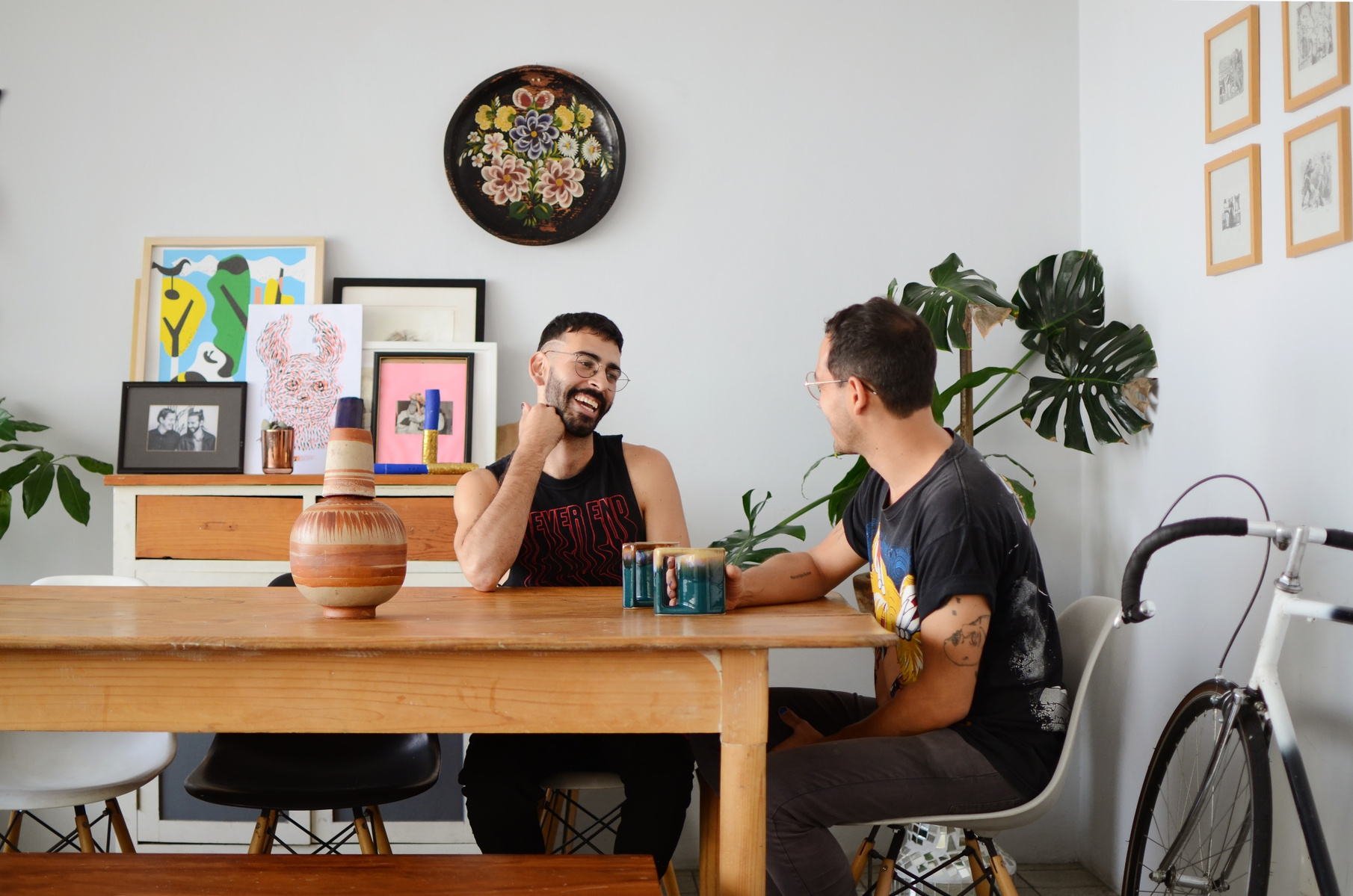 Thanks again for welcoming me into your home, Juan Pablo & Ruben! You can see some of their awesome work and design projects on Instagram.