A Former Fishing Lodge in the East Bay is a Sanctuary for Artist Day Schildkret
October 23, 2018
A few weeks back, a friend mentioned to me that artist Day Schildkret was moving out of his Richmond cottage to go on tour to promote his new book, and that I must immediately go to his home to capture it through photos. I had not met Day before, but I was familiar with his colorful, nature-inspired art, so I was curious about how his home reflected his personality.
I reached out to Day, and a couple weeks later (luckily, just before he officially moved out), he welcomed me into his home. As soon as I stepped through the front door, it was obvious that the connection he shared with the space was strong. He immediately pointed out heirloom pieces and old portraits of loved ones that covered an entire wall.
The house itself is tucked away in the Richmond Hills, just a few blocks from Wildcat Canyon Regional Park. The driveway is surrounded by tall trees, and wild turkeys roam freely just outside his door. Being surrounded by nature is just what Day wanted in a home, as it would allow him to forage his own backyard for objects to use in his art.
In the 1920s, the home was a fishing lodge for the Wildcat Creek. To this day, the small creek runs at the bottom of the hill and can be seen from the living room window. "I love the old wood floors, the way the light pours through the redwoods, and how each room of my home was designed to be a sacred altar," Day says.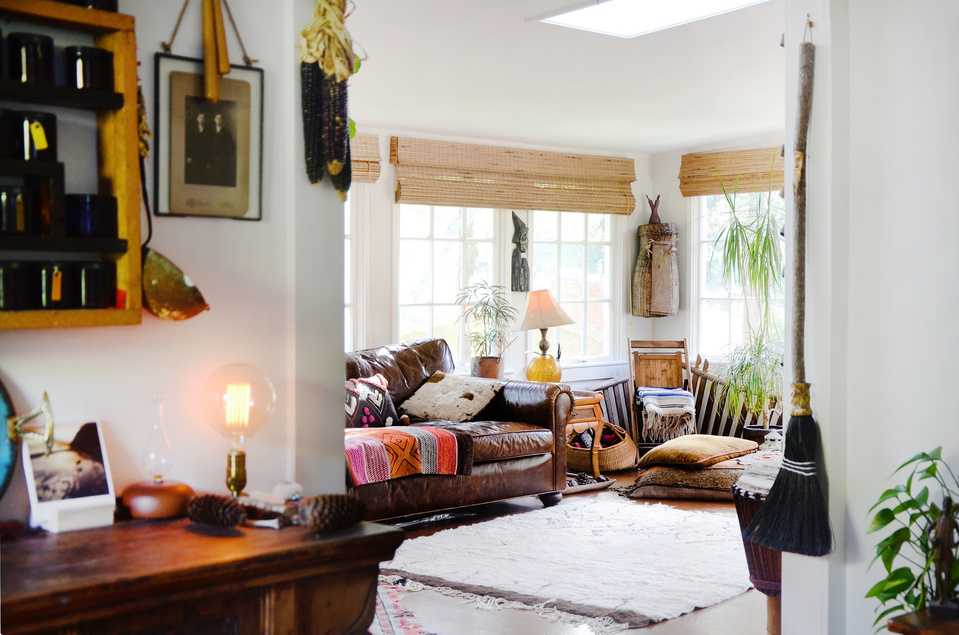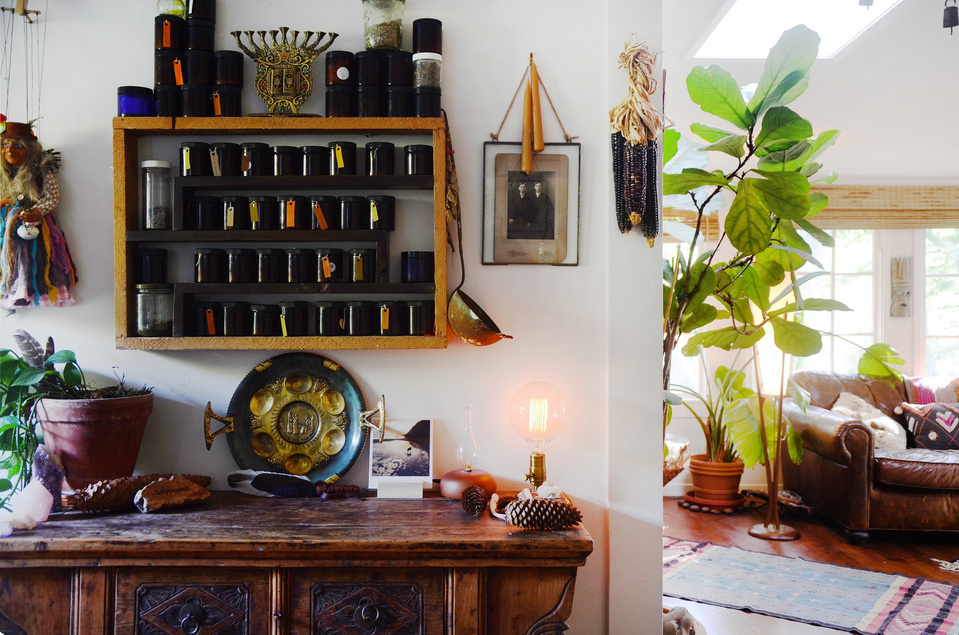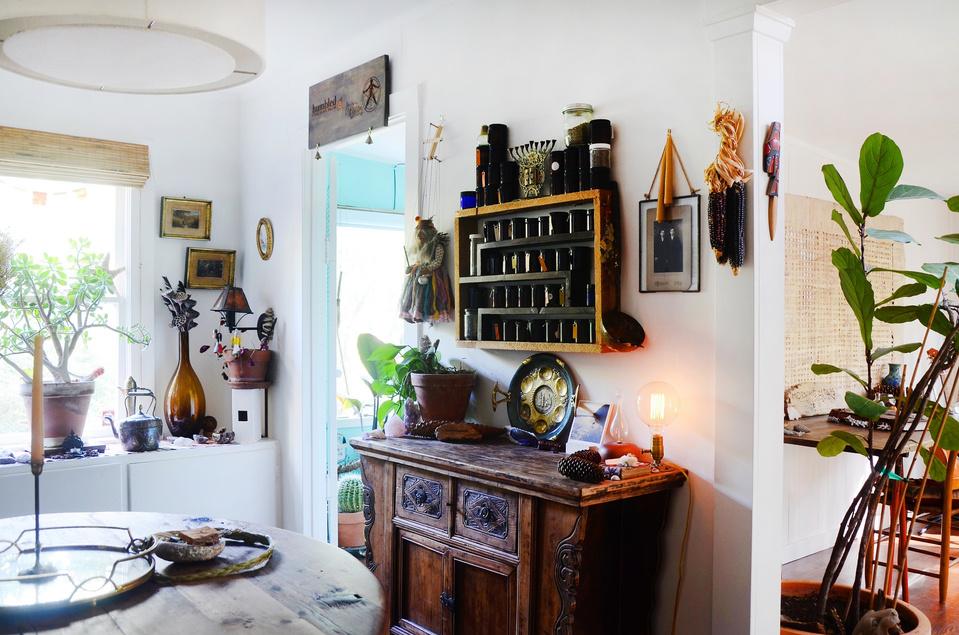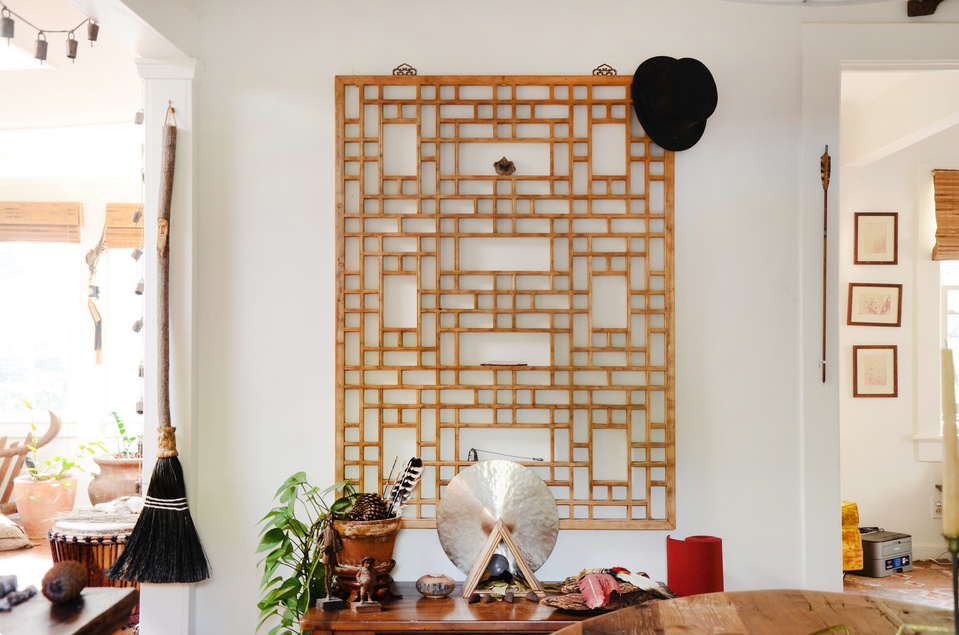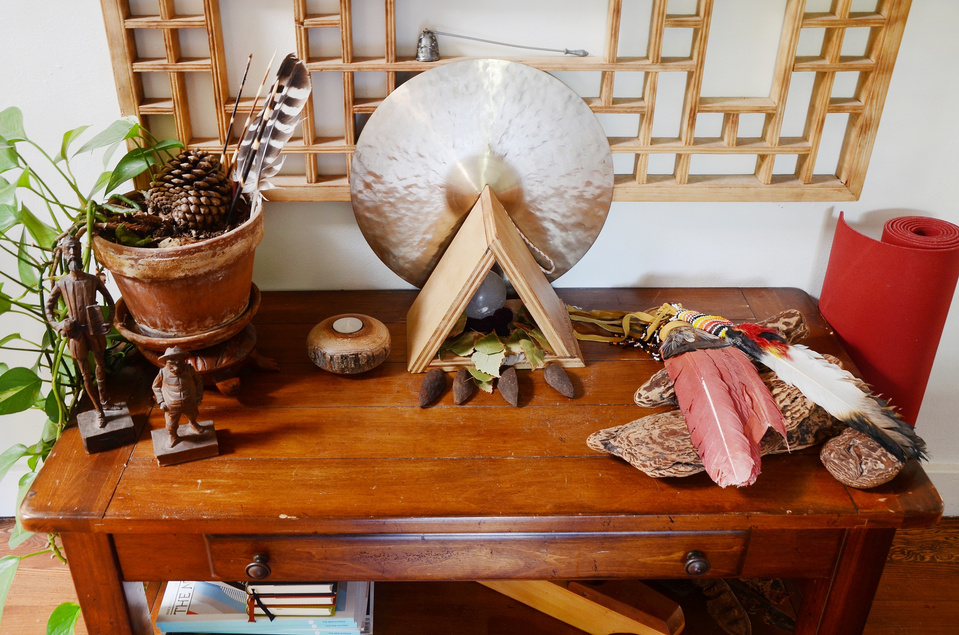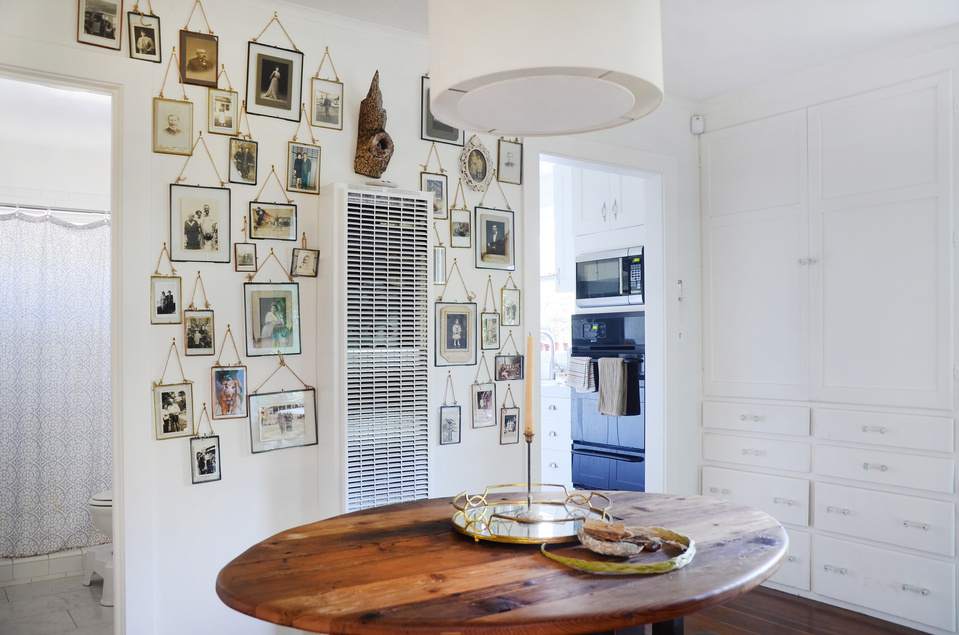 The green hills that surround the cottage are the perfect setting for quiet morning hikes at sunrise. On said hikes, Day brings a hand basket that holds found objects like flowers, leaves, seeds, and feathers — all of which are used in his art.
Day says, "Every moment in this home has been an inspiration that has fed my artistry." After our photo shoot, Day packed up all his belongings and left his Richmond cottage, but was happy to have photos of the space as a reminder. His new book is released on October 30.
Thank you so much for welcoming me into your home, Day!